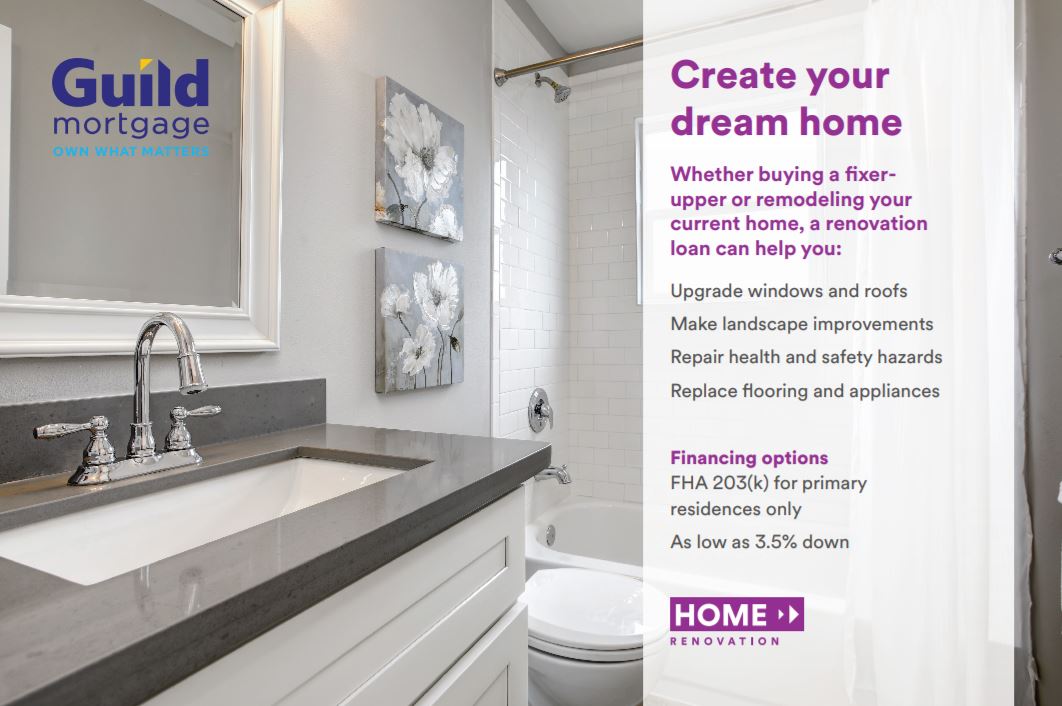 203k to Make Home Improvements
The benefits behind a FHA 203k Streamlined Refinance are quite extensive. Borrowers today use the program for home improvements prior to the loan closing. The cost of the home improvements are rolled into the principal balance of the loan, so borrowers can complete the improvements before move-in. In order to avoid confusion during the refinance process, here is a list of some benefits and guidelines behind the 203k for home improvement:
• The streamline 203k for home improvement has that name for a reason. The process is streamlined because of the limited amount of paperwork required. Qualifying for the 203k does not require an extensive amount of information as does a conventional loan.
• The interest rates for the 203k are quite low. In some instances, borrowers obtain rates that are less than two percent on the original principal balance of the loan. That type of rate does not compare to conventional loans, where low rates are based on credit scores alone.
• The closing costs are minimal at best. A borrower who uses a streamline pays very little at closing. This includes the down payment as well. Those additional funds are used to help in the home improvement prior to close.
• Borrowers can obtain cash back on the refinance. If the customer wants additional cash back on the equity in their home, they can make that choice with the FHA 203k Streamline Refinance.
203k Improvements Benefits the Customer Prior to Close
When a borrower qualifies for the 203k, they immediately increase the value of their home. The actual home improvements prior to close make the value of the home higher than it is worth. This increase in value immediately frees up equity in the house. Investors use the 203k by completing home improvements on homes they currently own. That allows for an immediate increase in the value of the home when they place it back on the open market. It is beneficial to all parties involved.